Explore Allied Health Opportunities!
As an Allied Health professional, you have many opportunities available to you. Let VISTA help you find the opportunity that is perfect for you! VISTA places Allied Health professionals all over the United States, and our knowledgeable consultants are ready to find you interesting, rewarding assignments. Whether you're ready to try something new or gain some experience, VISTA is here to help.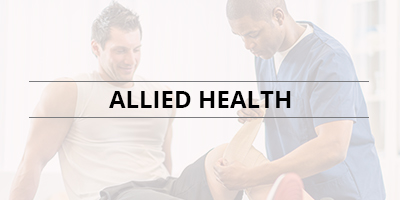 With VISTA Allied Health, You Can Expect:
Carefully screened worksites that match your skills, experience and interest
A dedicated allied health team that will help you determine your best options
Paid professional liability insurance
Excellent compensation and customized travel and housing arrangements, based on your preferences and assignments
Help with licensure and credentialing
Excellent compensation
No placement fees
Apply Today!